Pro-Cut ideal for solving problem Porsche discs
When an independent Porsche specialist purchased a Pro-Cut brake lathe machine, they recognised straight away the benefits they could offer their customers.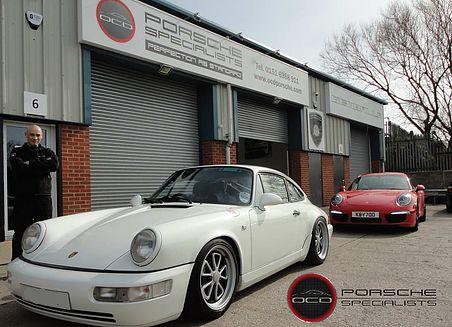 OCD Porsche Specialists in Wallasey are perfectionists when it comes to dealing with their customers and their vehicles. The brake lathe machine enables OCD to help save their customer's money, which, over a number of years can be a considerable amount of money.
Christopher Douras, Owner of OCD Porsche Specialists, said;
"Often we find corroded discs or noisy brakes on vehicles that come in to the workshop for servicing or repairs. We offer a brake service that often simply requires each disc to be accurately skimmed rather than purchasing expensive new brake discs and pads."