PRO-CUT TO THE RESCUE OF CAR SOS!
Well-known TV mechanic Fuzz Townshend and TV host Tim Shaw use the Pro-Cut on-car brake lathe on a Mazda RX7 in the last episode in the series of National Geographic's Car SOS.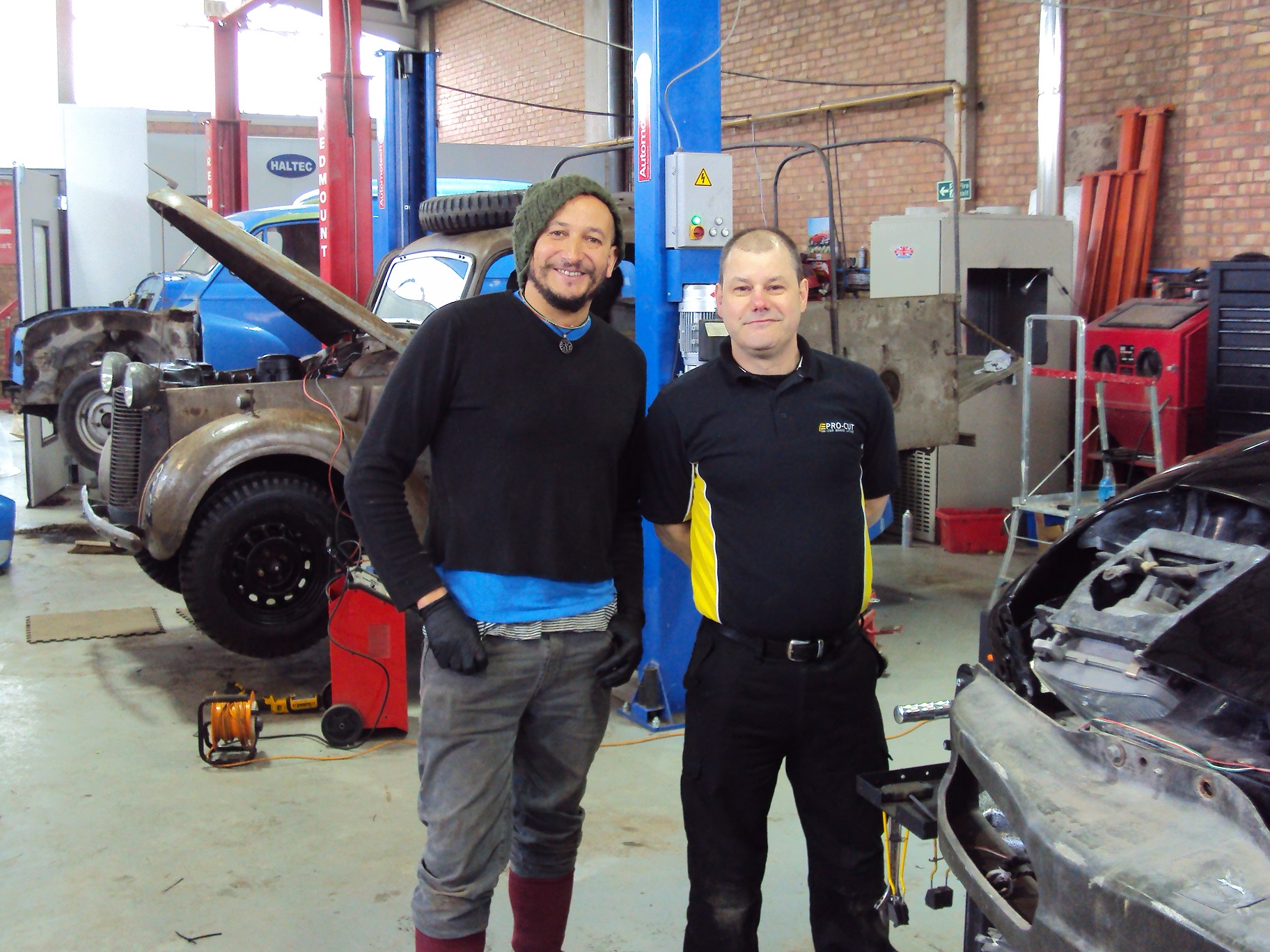 In the most recent episode of Car SOS Fuzz and the team restore a modified and tuned 1992 Mazda RX7 with the front end missing, accident damage, an unusual engine and a host of other faults back to its former glory.
Fuzz asked Pro-Cut to bring their brake lathe to his workshop to resurface all 4 brake discs and bring them back to life. Essential as the car had not been driven for some time and the discs were heavily corroded. Resurfacing is a cheaper option than replacing discs and more importantly it also ensures perfect alignment and no possibility of run-out leading to brake vibrations.
Fuzz points out that; "This (the Pro-Cut on car brake lathe) is actually making this disc bespoke to this car, absolutely perfect for it."
After filming, blagging petrol head Tim Shaw commented; "We could use that machine all the time – you should give us one." Priceless!
Over the years Pro-Cut has established a network of garages who use its equipment. Pro-Cut's 'Skim My Discs' website shows drivers where they can find such workshops. The site delivers free advertising for garages using a Pro-Cut brake lathe, and they have seen a distinct increase in business from customers seeking solutions to vibration and other brake problems.
Pro-Cut is Europe's leading specialist in offering solutions to vibration, braking and wheel balancing issues. For more information or to arrange a free demonstration, contact Pro-Cut on 01752 219124 or email enquiries(at)brakelathe.co.uk